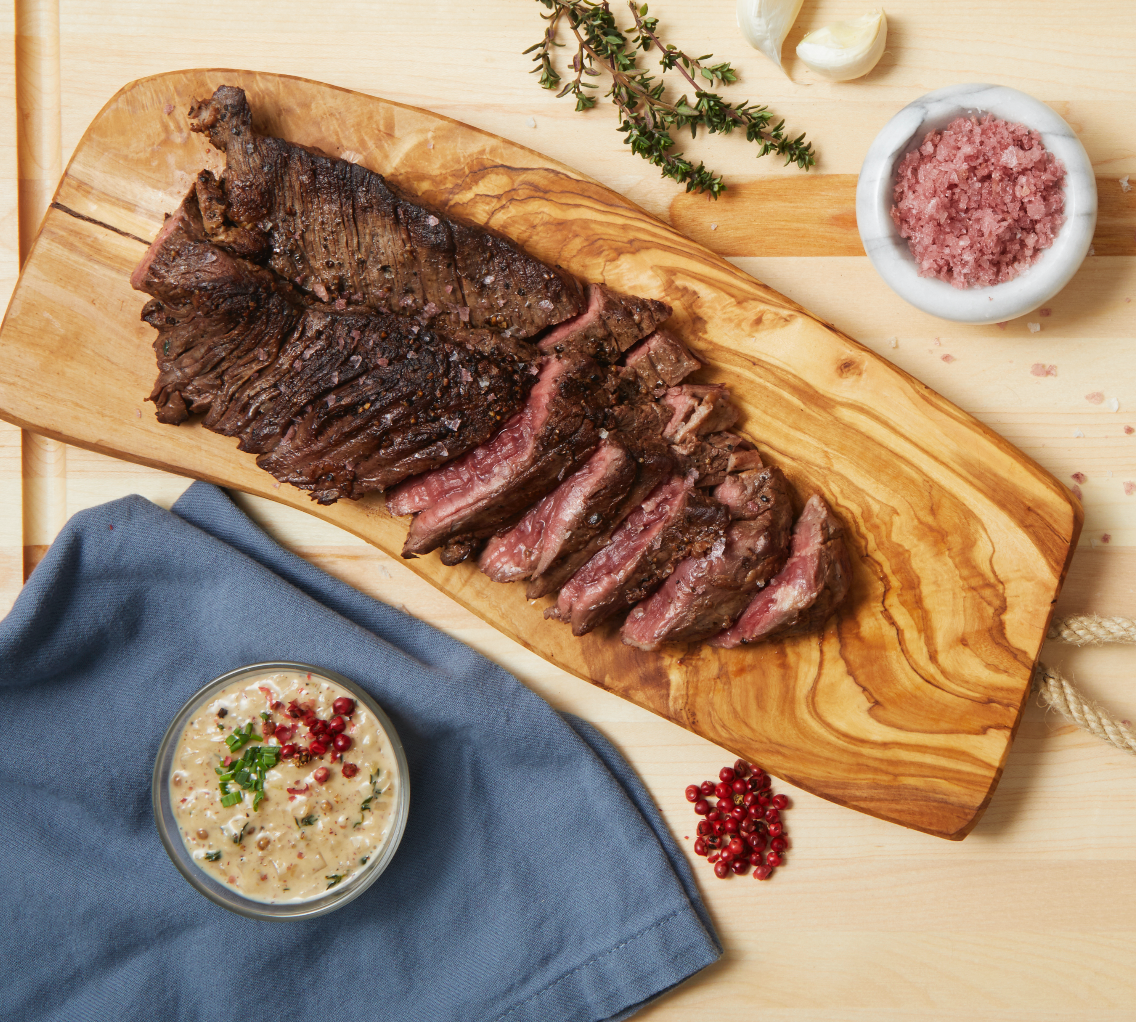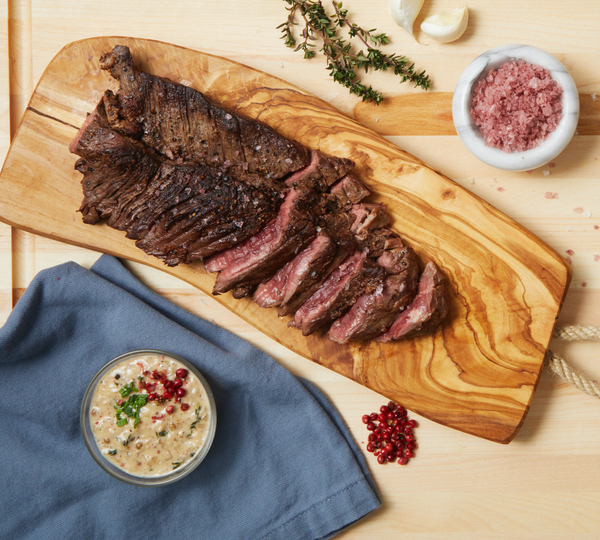 Pink Peppercorn Steak au Poivre
Posted by:
Jacobsen Salt Co.
Shop The Recipe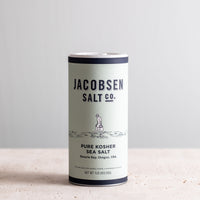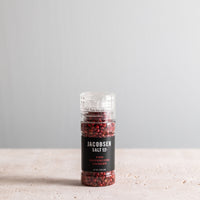 Pink Peppercorn Grinder
$7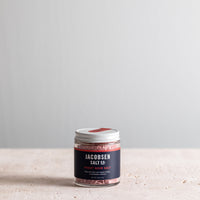 Infused Pinot Noir Salt
$15
Ah, the French–they've given us Francoise Hardy, chic striped shirts and possibly the best steak sauce of all time- au poivre. The creamy, peppercorn-laden dip is simple enough to make while eye-contact flirting with your loved one but impressive enough to feel fancier than just your average steak night in. Pair with Baked Frites for the perfect date night dinner. 
Recipe by: Kourtney Paranteau 
Makes 1 large steak for 2 
Process
About an hour before you're ready to cook your steak (possibly when you're preparing your frites), pat your steak dry with paper towels and season with salt and allow your meat to come to room temperature on a cooling rack. 
In a large cast iron skillet, melt half of your butter over medium-high heat and place your steak into the pan. Set a timer for four minutes (for a medium-rare steak) and flip your steak every minute, pressing the meat into the pan as it cooks, simultaneously basting it with the butter and juices at the bottom of the pan. After the final minute has passed, allow your steak to rest for ten minutes while you make your sauce.
In a medium saucepan, melt your remaining butter over medium heat and cook your shallot and garlic until translucent and aromatic (about three minutes). Toss your fresh thyme into the pan and cook for an additional minute.Carefully pour in your cognac and bring to a boil. After the alcohol has cooked off (about four minutes) add your peppercorns to the pan and continue to cook until the liquid has reduced by half. Reduce the heat to medium and drizzle your cream into the sauce, whisking constantly, until fully combined. Again allow the sauce to thicken until it clings to the whisk and remove from the heat.
Slice your steak against the grain and top liberally with au poivre sauce and finish with Infused Pinot Noir (or Pure Flake) salt and serve.