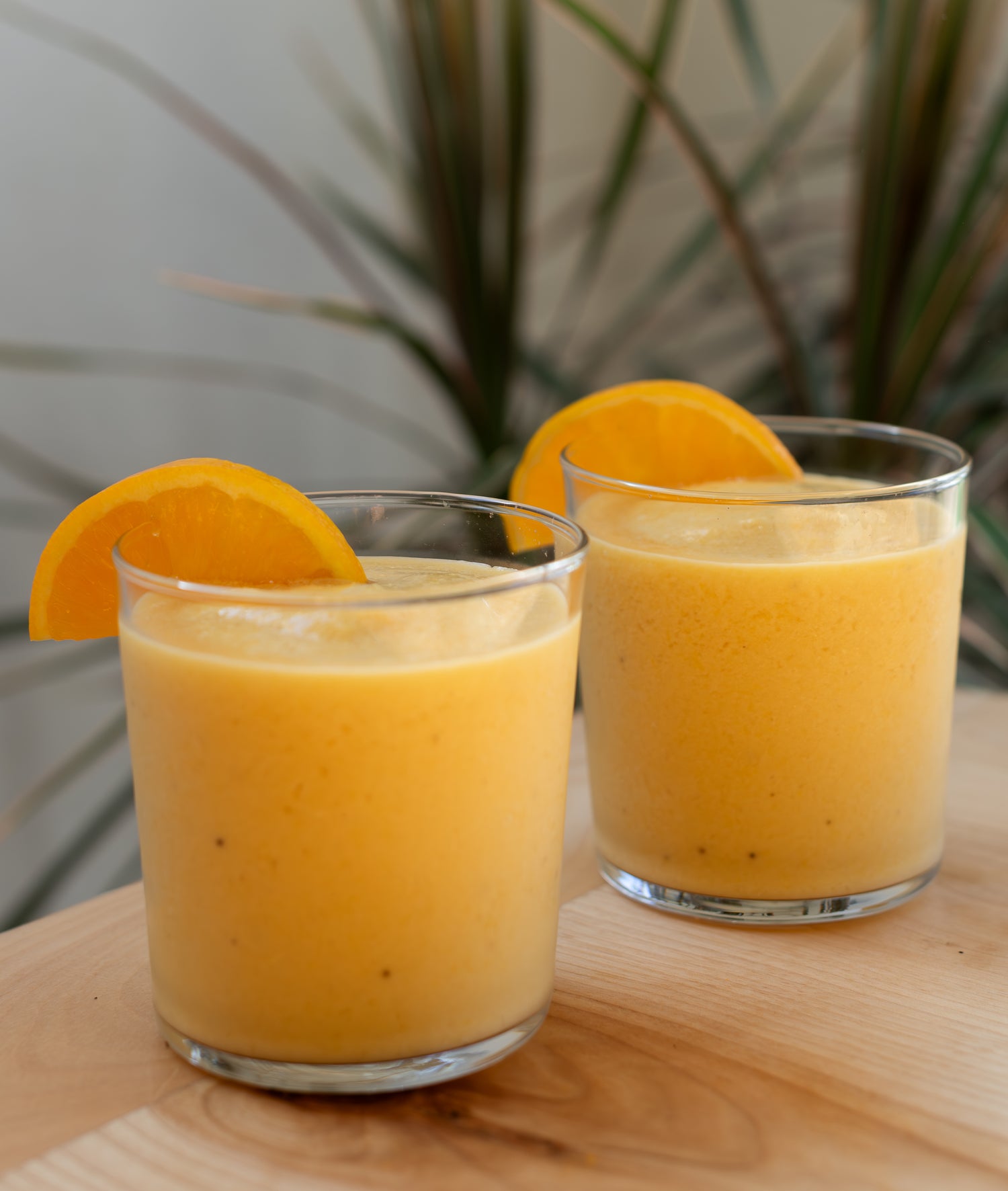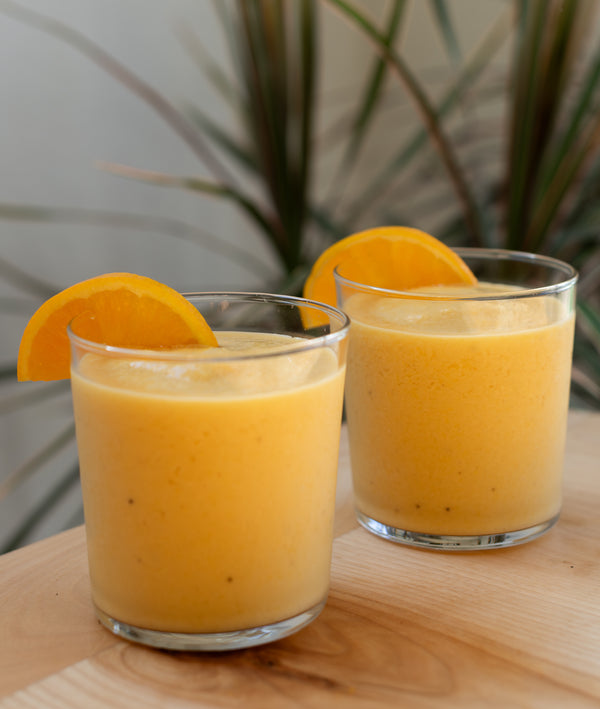 Posted by:
Jacobsen Salt Co.
Shop The Recipe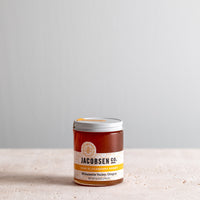 If you grew up in the 90's and had an Orange Julius every time you were dropped off at the mall - same. This childhood drink is so nostalgic, and naturally, I wanted to recreate it at home. If you aren't familiar with this orange-vanilla smoothie, it's creamy, refreshing, and tastes like a cup full of summer. This version tastes pretty close to the original, but it uses fresh oranges, raw honey, and oat milk for a lighter take.


Recipe by: Rosemary Saycich
Serves 4


Process


Place everything in a high-powered blender and blend until smooth and frothy. Pour into a couple glasses and enjoy immediately.